Sometimes the best things in life are easier attained than we had imagined. Of course, that's not always the case. Today we bring you 10 awesome house hacks that will help you stay on track, keep kids entertained, and more!
Let us know your house hacks in the comments below!
1. Keep a door unlocked with rubber bands
No one likes getting locked out. Plus this one is great if you have a little one learning the locking mechanism. Tip from Good Housekeeping.
2. Turn an old wine rack into a guest towel holder
This is perfect for your guests to easily grab a towel and it's just so pretty! Tip from flickr.com
3. Remove water stains
I'm sure most of us have that one spot around the house that needs to get taken care of. Here is your easy way out.
4. Blend soap and water to clean your blender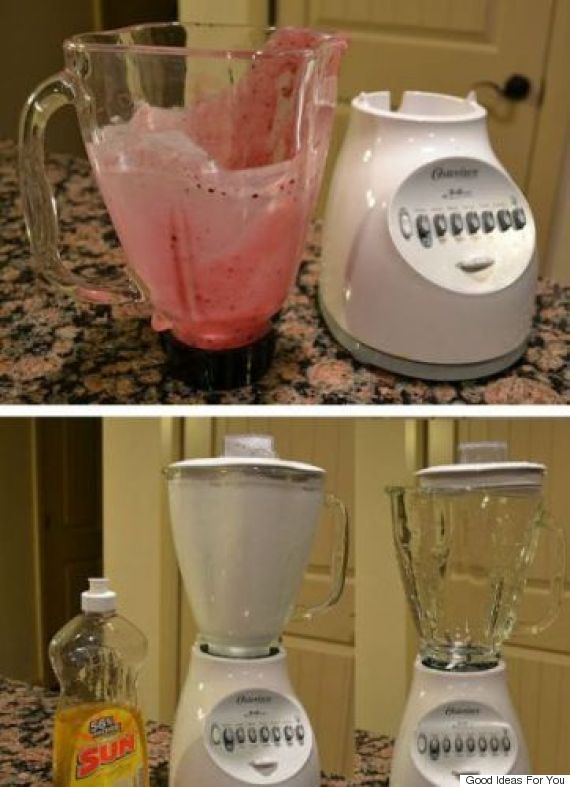 This one is… "How did I not think of that!" Never get annoyed again! Tip from Huffington Post.
5. Freeze grapes to chill wine
No more watered down wine! Enjoy your glass with some grapes to keep it cool and crisp. Tip from Lifehack.
6. Aromatherapy shower
Enjoy a divine aromatherapy shower by tying Eucalyptus stems in your shower. It will create an amazing scent with the steam. Tip from apartmenttherapy.com!
7. Foot rinse box
Create a special location with wood and rocks to rinse off feet before coming in the house. It's fun to stand on rocks and gives a good time to rinse of the footsies. Tip from Princess Pinky Girl.
8. Go vertical
If you're limited on space, go vertical with storage. Whether it's pots in the kitchen or storage in the garage, it's best to use the walls and spaces we don't usually think of. Tip from glideware.com
9. Easy way to clean Legos
You know they have to be carrying lots of germs. Here is the best way to disinfect those LEGOs!
10. Pair earrings in a ice cube tray
Never spend 15 minutes looking for the other one again! What a great idea. Tip from nickandcaeli.blogspot.com
Share with us!
What's your favorite house hack?