I was nervous. We were about to spend 60 days, 1300 miles from home, with 2 sets of their grandparents for the summer. What's a busy mom to do?
Little Peanut on the Go
I met the creator of Little Peanut on the Go and heard all about the amazing app and have been watching it develop into a lifesaver.
I used the app during our trip home because we were going to be gone for such an extended period of time. And its summer! We didn't want to forget any important details like summer hats and swimming suits!
Watch the video
What I Love About This App
I downloaded the app and my initial impression was how perfectly created and how intuitively designed it was. It was super easy to create the little peanut profiles for my peanuts and could begin assigning them items for their suitcase. It sounds basic enough, right? An eChecklist? There are plenty of those. But wait, this has so much more!
It's FREE!
Each plan had a to-do list, a packing list, and a schedule, and it's shareable to non-users
Categories (on steroids) makes this easy to organize each peanut
Knows the difference between snacks and diaper bag snacks
I didn't have to write out shirts 8 times to each child, I just assigned each to their peanut profile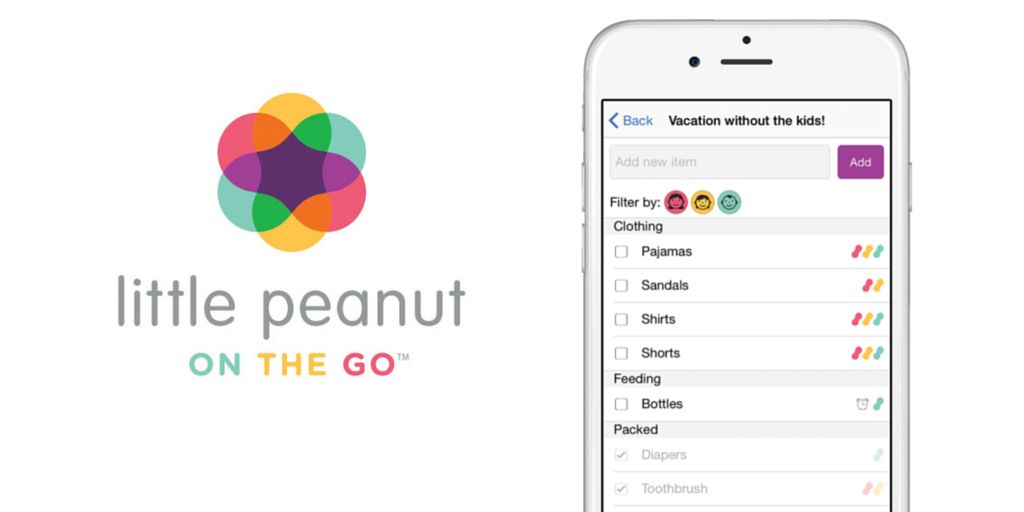 Can we all just take a moment and think about that. It's an amazing tool for any parent and makes it perfect for families on-the-go.
This tool gave me organizational methods and a calm that made the big trip less daunting.
I encourage you to give this a chance, because it's created by an expert traveling mama for a busy parent on-the-go!